LINARES & LINARES™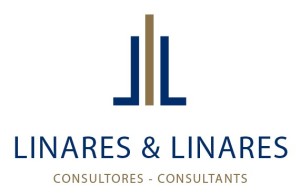 Business Consulting:
New ventures
Market studies
Business assessment
Business strategies
Business development plans
Environmental studies
Consultants:
EDUARDO ALONSO LINARES ROCA, is a lawyer and senior executive with more than 20 years of professional experience, graduated from the Faculties of Law and Political Science of the San Martin de Porres University in Peru and from the University of Panama in Panama, with a Master Degree in in Corporate and Trade Law from the Catholic University "Santa Maria La Antigua" in Panama and a Diploma from the Integrated Management Thinking Program, Mini-MBA, at McGill Executive Institute in Montreal, Canada.
In the Legal and Corporate areas, Mr. Linares, as manager, consultant and legal adviser has integrated and asses important corporations and entities like the Dirección General de Personal and the Dirección General de Capitanías y Guardacostas de la Marina de Guerra del Perú, Quiroga & Quiroga Abogados, Sáenz y Luna Abogados, Dessau S&Z, S.A., Consorcio Hidroeléctrico S.A., Octopus, Servicios Marítimos y Portuarios, Alsthom Perú, S.A., Intraserv Cinco S.A. (Grupo Ormeño) e Inversiones CCI S.A. (Metalizaciones); among other.
In the business and environmental field, has managed and advised important engineering companies like Grupo Latina Farms, S.A., Dos Valles. S.A. and Corporación Frutera del Pacifico , S.A., agribusiness companies with operations in Panama, Peru and USA; Golder Associates in Panama, a global consulting engineering company, involved actively as the Latin America Regional Director; SNC-Lavalin, Water and Environment Division, including operations in Peru, Colombia, Brasil and Panama; and FIMA, S.A., engineering company leader in the metal mechanic sector.